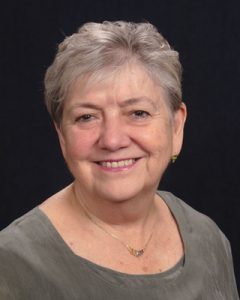 Marguerite founded and incorporated Journeys of the Heart in 1995 – 1996. These days she happily keeps a retirement schedule but is also happy to provide back-up and support for the Journeys of the Heart staff in the event of an emergency. She is also available to accept her own ceremony assignments upon special request. Marguerite finds deep satisfaction in glancing back over those 20 years and is grateful that her visionary ministry became a powerful force for good in the Philadelphia region and beyond.
Marguerite (a.k.a. Marge or Margie) is an unabashed romantic. While she looks to find the good in every situation and usually manages to, she is likewise unafraid to "speak truth to power" in the face of injustice or discrimination of any kind. She also firmly believes that there are elements of humor, although often deeply hidden, woven into just about every life situation.
She enjoys good books and movie dates with her companion, sweetheart and spouse of many years, Tom. Together they enjoy the luxury of adventures available to them at this sweet time of their lives, sharing a mutual interest in spirituality, travel, politics and sports, especially Phillies baseball (regardless of the team's success or lack thereof). Marguerite enjoys walking in the sunshine with friends and swimming at the "Y". In retirement she plans to spend even more time continuing to seek all manner of people and things she finds spiritual, interesting, exciting, thought-provoking, enlightening, liberating, challenging or hilarious. The years have shown her that every day holds the promise of any or all of these things.
Marguerite honors all religious and cultural practices so long as they are done with open-heartedness and a true desire for the common good. To that end, she is President of the Cheltenham Area Multifaith Council, an interfaith group that fosters mutual dialogue and understanding across bridges that often divide.
Dear Marguerite,
This is Stefanie and Cory writing you – fresh from our honeymoon – to let you know that we deeply and sincerely appreciate the wonderfully heartfelt ceremony you gave us on the 27th. It was the perfect summarization of what amounted to a perfect day. The clouds finally parted, the sun started to shine, and there, in front of so many loved ones, your words echoed with such great poignancy. Needless to say, there wasn't a dry eye in the house. Thank you for taking the time to make our ceremony relevant to our lives – not only the new life we were about to start together, but the long history we have spent together. It was a tailor-made ceremony, with every word carrying special significance. In addition, you were a calming presence, not only on that special day, but from the first meeting we spent together. We'll think about those moments for the rest of our lives, and we hope to see you again someday soon. Best –
Dear Marguerite,
Thank you for the wonderful day that you created for us. All of our friends and family have commented on how beautiful and personal the ceremony was. Even with the lack of cooperation from Mother Nature, the day was perfect and one that we will never forget.
Love,