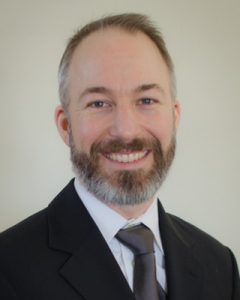 Bob loves to facilitate connection. Creating space where couples, their families and friends can fully experience life's most poignant and valuable moments is deeply fulfilling to him. He is happy mixing spiritual, secular and/or cultural traditions to create ceremonies that are meaningful expressions of people's lives.
In addition to his work with Journeys of the Heart, he dedicates his life to helping people experience life more fully, with greater ease – especially during life's challenging transitions, and with deeper connection to those who are loved. He hopes to facilitate unconditional acceptance, compassion, and gratitude for life. Bob is a mindfulness meditation teacher, yoga instructor, spiritual counselor, and is currently in a social work masters program to become an individual and family therapist.
Bob seeks a balance between making life "serious" (every moment counts!) and fun. He is a certified laughter yoga instructor and finds great joy in playing with his spontaneous and funny 11- year old nephew. Bob enjoys camping in the great outdoors, jumping off cliffs (paragliding), travel, photography and his new-found joy – the occasional surfing.
Bob constantly challenges himself to grow and explore. In 2008, he spent three months in Peru learning Spanish, living with families, and learning about native spiritual practices. In 2009, he became an entrepreneur with his private practice. In 2010, he became a certified yoga instructor. In 2011, he studied intensely Mindfulness-Based Stress Reduction (MBSR) through Jefferson University. And now he is doing graduate work at Bryn Mawr College.
Bob has shared a great deal of time and passion working and volunteering for social justice, particularly for LGBT people and women's rights. For twenty years he as worked and volunteered with local and national non-profits providing infrastructure-building, communications, public education and community building (Lambda Legal, the William Way Community Center, and One Spirit Learning Alliance among others).
Bob is also a nationally published photographer. His images have appeared in The New York Times, The Washington Post, The Advocate, several books and many other websites and periodicals. He hopes the images inspire others to appreciate this moment and to seek within their own truth, passion and joy.
What keeps Bob going? The insatiable belief that we are all deeply connected to life and each other – and that we deserve to feel that connection. This feeds his passion for facilitating a sense of belonging and experiencing more gratitude for the gift of life. Bob's mindfulness/vipassana mediation practice, yoga, and time in nature and with family and friends help him feel more connected. Bob is grateful to his Catholic background for instilling in him a reverence for all things spiritual, though now as an Interfaith minister his beliefs are more eclectic and focused on helping people feel more connection and compassion…that is, when he's not enjoying his other hobbies such as science fiction, being active in the gym or outdoors, and reading.
In Bob's world there is always more to learn, to grow, to live, to love and to grow. And of course, always something to be joyful about!

My husband and I were lucky enough to have Bob Pileggi officiate our wedding ceremony. He could not have been more amazing. We met with him early on and he sat with us for about 2 hours or so getting to know us. After initially meeting, he was always in contact with us and always on top of things. Always had wonderful suggestions. He couldn't have made the process of creating our ceremony any easier if he tried! The ceremony itself was beautifully written and I loved that it was so personal to my husband and I. We received so many comments from our guests about how beautiful it was! I would recommend Bob to anyone!
We were lucky enough to secure Bob Pileggi as our officiant from Journeys. He was wonderful! He was very responsive to our emails, flexible with our schedule, and gave us the tools to really personalize our ceremony. We received so many compliments during our cocktail hour about the ceremony and how it was very representative of our relationship. Bob made us feel very comfortable and made sure our ceremony was exactly what we wanted. I would highly recommend him!
Thank you, Bob!
We had such an amazing wedding day! I can't thank you enough! Not only for the wonderful ceremony that you put together, but for the sense of calm that you instilled in me that day. Although it didn't stop my nerves on the way up the aisle, once I was there making eye contact with you and Chris made me breathe much easier. You were the PERFECT choice for us. Once again, thank you for your responsiveness to our needs and wishes, and your amazing presence on our wedding day. We haven't stopped receiving compliments on the originality of the ceremony and how 'personal' it was. Mission Complete!
Hi Bob!
Thank you so much for making our ceremony everything that we wanted it to be. It really couldn't have turned out better. We really appreciate your suggestions for remaining focused on our vows and expressions of love. Also, the "pretty" document is perfect, I'm sure we'll look back on that many times in the coming years. We will be sure to send you some photos when we have them. We had lots of positive comments about the ceremony (from all kinds of different people). Most of all people thought it was clearly our own creation and that it was very representative of us. They also commented on how it was much different than any ceremony they'd attended before. Thank you again for everything Bob. We had an amazing time.
…I will replay our ceremony over and over for years to come, it was so touching and absolutely perfect!!! I read the draft Bob Pileggi created and I thought it was great stuff, but his delivery of the ceremony- the humor and the pauses he took at all the right times, it just hit the nail on the head. He was absolutely the best, most thorough, attentive and professional vendor I worked with for my wedding. Out of everyone, he responded to my emails most quickly, most thoughtfully and provided the most helpful and timely information. If only all of my vendors could have been more like Bob Pileggi!
Our officiant, Bob Pileggi was amazing. He made our day extremely special and beyond perfect. After the ceremony was over, all of our guests were raving about how beautiful the ceremony was. Throughout the process Bob was extremely responsive and was very accommodating. We would recommend him to anyone and will always remember how special our day was.
We loved having Bob Pileggi as our officiant!
We felt like he really made an effort to get to know us individually, and what made us tick as a couple. We were also kind of balancing a ceremony that wasn't overtly religious, but not totally void of religious references, and Bob did a nice job finding a balance and weaving in those pieces into his overall script during the ceremony. I'm not sure if this is the norm, but we appreciated getting a chance to review everything in advance of the wedding. There wasn't really anything we changed, other than maybe a small personal detail or so, but it was great to see and helped us imagine how everything fit together.
Bob was also an indispensable part of our wedding planning process leading up to, and the day of the wedding, as far as ensuring we knew everything involved during the day. He was the first to arrive at the venue, which gave us a chance to discuss the wedding, and appreciated getting to discuss some of the key details of the actual procession in person before the ceremony began (unfortunately we didn't get a chance to do a rehearsal with him prior). The ceremony itself was beautiful, and Bob was a fantastic presence. We loved the pictures and the unofficial audio recording afterwards as well! We were thrilled to have him play such a key part of our wedding, and would highly recommend him!
Our Officiant was Bob Pileggi on 08.12.17 at the Smithville Inn. We first met with Bob back in December of 2016. My husband and I are not particularly religious, so Bob was able to provide us with both a spiritual and personal ceremony. Bob took the time to meet with us for several hours to hear how we met, our goals, how we pictured our ceremony etc… Within 30 minutes Bob had his laptop out and was smiling and taking notes as Dane and I joked and giggled about our love story. What drew us to Bob was his sweet disposition and kindness. You knew from the beginning that he had a strong attention to detail and wanted to create a touching and beautiful ceremony for us. Bob came up with several wonderful ideas on how to make our ceremony truly personal. We each filled out a questionnaire about each other and heard these words for the first time during our ceremony. We also had a wine ceremony that tied into not only our love for wine and wedding theme, but our engagement was at a winery in Chianti, Italy. He also included a section where we held hands and reached out to each other representing our first year in a long distance relationship. He took the time to create multiple options for us to choose from for the ceremony. The day of our Wedding, the ceremony was beyond beautiful with touches of comedy that made our guests laugh. We had family and friends come up to us after the ceremony and asked if we previously knew Bob because they had never witnessed a ceremony that was so personal and told so much about a couple. After the wedding, Bob e-mailed us photos that he took of the venue as well as a recorded audio file of the ceremony. I was so touched that he did that and continued to give us solid advice to strengthen our marriage over the years. Bob is truly a wonderful person who spent so much time making our ceremony unique and memorable. I highly recommend Bob from Journeys of the Heart for your Officiant needs. Thank you, Bob for making our day so special.