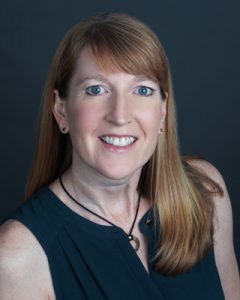 Heidi puts her whole heart into creating customized, meaningful ceremonies that truly reflect the people involved and what they genuinely desire to express. Her easygoing, kindhearted spirit makes the process, from the initial consultation to the completion of the ceremony, a sweet, relaxed and fulfilling experience.
Heidi is Licensed Professional Counselor, who is passionate about helping people cultivate their self-awareness and tap into their own inner wisdom. She hopes to inspire self-love in each and every client she has the honor of working with and considers that mission to be her sacred work. Heidi's personal and professional experiences have fostered her deep respect and sincere compassion for people from all backgrounds, traditions and walks of life.
Heidi is also the loving and grateful mother of two, wonderful young adults. Her son is studying aerospace engineering at Penn State University (We are!) and her daughter is a talented nail technician and aesthetician for a local spa. She treasures spending time with them as well as her sweet and fun life partner, loving extended family and inspiring, wonderful friends.
Heidi's beliefs embrace many faiths and philosophies, approaching each with an open mind and heart. Heidi nourishes her soul through hiking in the beautiful Pocono terrain around her home, reading inspirational books, watching TED Talks and through continued efforts to be still more often. She is also a lover of dance and can always be counted on to be one of the first people on the dance floor, hoping others will join in her exuberance for music and movement.
Heidi is deeply aware of the honor it is to create and preside at ceremonies that celebrate a sacred or tender life passage and is so grateful for all the beauty and magnificence they bring to our lives.
Hi Heidi!
What wonderful memories. ☺ Our ceremony was hands down our favorite part of the wedding. We couldn't have done it without you and we are so grateful!! 
We can't thank you enough for making our ceremony perfect. We had so many family and friends tell us it was one of the best ceremonies they have attended, and how it truly helped capture us as a couple. So for that, THANK YOU! 
Heidi, thank you so much for an elegant and beautiful experience, we had so many compliments about our ceremony and how you explained the different rituals to detail, it truly was unforgettable!
Heidi from Journeys of the Heart officiated our wedding ceremony in August, and it was beautiful! She took time to get to know us and let us completely edit the ceremony to our liking. The ceremony was beautifully written, and Heidi was very kind and easy to work with. Thank you!!!
Good Morning Heidi,
We're back from our honeymoon and wanted to take a moment to express how grateful we are to you for making our ceremony so special. Thank you for taking the time to get to know us and for making our day so beautiful. It was truly a blessing that we found you.
Wishing you a wonderful year ahead and again, thank you.
Best,
Had a great experience with Heidi from Journeys of the Heart. She had a lot of qualities that worked well with us. She was poised, responsive, wise, and calm. She was very flexible to find a time to meet before we chose her, gave us a great ideas and advice about the ceremony, and followed us through all the way through sending the post wedding paperwork in. Most importantly, she was fantastic in helping us create a modern non-denominational ceremony. Highly recommend.
Dear Heidi,
Phenomenal job yesterday. You were wonderful. Everything about what you did for us was perfect. I'm sorry we didn't get a picture with you before you left. It was an absolutely perfect wedding ceremony. We are so happy we found you. Thank you so much for making our day so special, seamless, and flawless. People were raving about it. Saying it was the most beautiful wedding they had ever been to. I agree!
Thank you from the bottom of our hearts,
November 2015
My husband and I really wanted a nondenominational wedding ceremony that we could customize without straying too far from a more traditional event. Our officiant, Heidi Minich, was an amazing guide for us. Incredibly kind, patient, and knowledgeable, she helped us through each step of the marriage process. Heidi was very respectful of our wishes and needs for the ceremony and provided my husband and I with so much relief
about our nerves for the big day. She was able to provide us with a script for the ceremony weeks beforehand so we would know exactly how everything would flow and we were able to make edits up to the last minute. I am sure other members of this organization are just as skilled and attentive as Heidi was and can provide you with a perfect ceremony. I truly cannot say enough for how highly I would recommend Journeys of the Heart!
Dear Heidi,
We just returned from our honeymoon and wanted to sincerely thank you again. From our first meeting we felt very comfortable the wedding would be memorable with you as our officiant. Your calls, emails and advice were a welcome departure from the hectic pace planning a wedding puts on a couple. Our family and friends were so complimentary of you, the ceremony and beautiful manner in which you presented the words of gathering, prayer, honoring our mothers who were with us, our fathers who have passed, right through to the pronouncement of marriage. Not many could hold back the tears of joy and fulfillment. As I have described to others, "grown men cried", which is a testament to your sincerity. We hope these brief but heartfelt thoughts find you well and please accept our appreciation for all you did for us. A prayer to you and yours, and our thanks to Journeys of the Heart for the service they provide.