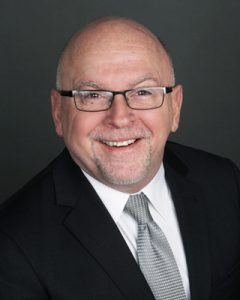 Jim's genuine kindness and authenticity, combined with his quick sense of humor, creates a warm feeling of welcome and acceptance that allows others to feel valued and safe in his presence. He deeply appreciates being invited into people's lives to help create meaningful ceremonies to mark life's significant milestones, infusing these occasions with joy and beauty. Jim is skillful, sensitive, and intuitive to the needs of others. He has wide-reaching and diverse experience in education, ministry, and social services which has helped him become adept at honoring individual uniqueness while generating a heartfelt spirit of community whatever may be the ceremonial occasion.
Jim served for over eight years as an ordained Roman Catholic priest. During his years in active church ministry he worked as assistant pastor, chaplain, teacher, and high school administrator. Wishing to be of wider and more inclusive service to others, Jim broadened his calling through ordination as an interfaith minister.
Jim has a deep love of learning and academics, and holds advanced degrees in education, social work and theology. He has worked in the child welfare field for over twenty years and currently serves as the Director of Social Service in the Child Advocacy Unit with the public defender's office in Philadelphia.  This unit is devoted exclusively to providing legal representation to child victims of abuse and neglect. Despite its challenges, Jim is committed to bringing compassion, healing and hope to the children and families that he encounters each day.
Jim enjoys a quiet, peaceful home in Palmyra, NJ. There, with his west highland terrier, Cassie, he enjoys entertaining family and friends with quiet and relaxing dinners as well as evenings of fun, filled with energizing and thought-provoking conversation. Jim's love for travel has taken him to such far off places as India, the Netherlands, Brussels, London, Italy, Athens, and the Greek Islands, as well as the islands of the Caribbean and many places across the US.
Jim enjoys movies and the theater and thinks nothing of taking a spur of the moment trip with to New York City with friends to stand in line in Times Square for discount tickets to a show or concert. Ever the student, Jim loves to read and finds books and articles on spirituality, personal growth, and self improvement to be rewarding and interesting.
Jim is grateful for the periods of growth and transition that he has experienced in his life. It is the depth and richness of these experiences that Jim shares with those he serves through Journeys of the Heart.
Jim Haley was incredible through the whole process. We waited too long to book an officiant and found Jim online. My fiance was nervous as our first choice had been booked and she didn't want ANYONE else. She agreed to meet with Jim and was brought to tears when he went over his basic draft of the ceremony. We knew right then he was the person for the job and delivered big time on our wedding day. He was easy to reach via email, text and phone call which made it very easy with our busy schedule. He was very thorough which put our mind at ease with all the planning as he helped with parts we didn't even think of. Jim is very easy-going and was able to adjust and customize every aspect of our wedding to fit our needs. The day of, our maitre d had a death in the family so her assistant had to try and run the show. Without Jim's guidance, the day would have been a disaster as the girl was fairly new and overwhelmed. The ceremony was beautiful and was one of the main parts of the wedding our guests commented on. I will be recommending him to everyone I know after our great experience with Jim.
Dear Jim,
I wanted to thank you for the lovely ceremony you provided for Jessie and Brian.  I wish I had been able to speak to you right after the ceremony but I was overcome with emotion and overwhelmed by the events of the day.  Your attention to detail, organization, and wonderful engaging personality gave a very special feeling to the wedding ceremony and helped to make the celebration so meaningful.   I remember a year ago when I was searching frantically for an officiant to marry Jessie and Brian.  I was so worried that I wouldn't be able to find someone who could honor the religious differences and create a special ceremony, and then I found Journeys of the Heart. I know that distance and scheduling were a concern but we are so fortunate that you accepted the request to officiate the wedding. You helped make this special day even more amazing.  Thank you again from our entire family and on behalf of all our family and friends.  We received comments from so many people about the beautiful and very personal and intimate ceremony.  You captured the spirit of the young couple and you were so wonderful to include the memory of Brian's Dad in a touching way. Thank you again.  I would like to write a fabulous review on the Journeys of the Heart website.  Please let me know how to do this.
Sincerely,
Dear Jim,
Thank you so much for being the most amazing wedding officiant ever. You turned our ceremony into something so beautiful, so special, and so much more than we ever even imagined. We cannot possibly express our gratitude for how well you captured our essence, both as individuals and as a couple. We are forever grateful! Our friends and family were so impressed as well. When we told them we had only met you once in person and corresponded through email, they were blown away. The figured you were a long-standing family friend. We have recommended your company (and specifically you!) to everyone we know. Thank you again, from the bottom of our hearts, for making our special day PERFECT!
Jim Haley married my new husband and I on 11/7 in Philadelphia and I couldn't be happier. We met him in a coffee shop back in March where we were won over by his kindness, open mindedness, and his willingness to listen to us, and really understand what we want. I grew up in a split household where my father and I are Jewish and my mother and brother are Catholic. My husband grew up without much religion in his life… so therefore, we were looking to pick and choose traditions that were important to us without too much God-talk. Jim let us edit and revise, and he even helped me out with my vows which was SO helpful. He was responsive, kind and professional. The day of our service, he was punctual, and led a service that we are SO proud of. It represented who we are as a couple and I feel so honored to have had him be part of our special day. Everyone should be so lucky to have the same kind of experience!
November 2015
My husband and I chose Jim Haley to officiate at our ceremony and he was amazing! He was very professional, organized and stayed on top of our schedule to create the ceremony and procure our license. But, that was just details… More importantly, he telephoned us and spoke with us to begin the process of getting to know who we were immediately. Then he met with us at length to truly understand who we were, our histories and families and what kind of ceremony we were interested in as persons raised in two different faiths. He then wrote us the most beautiful ceremony! We were very pleased with it and with Jim. He showed up early, dealt with our marriage license details and performed a lovely ceremony. We received scads of compliments on our officiant and ceremony! With everything we were worried about, Jim was a reassuring presence. I highly recommend him!!!
Jim was absolutely amazing from the moment we met him! Kris and I felt as though Jim was genuine, warm and truly happy for us and our future. Jim was extremely easy to work with and was always quick to respond with any questions we may have thought up. The ceremony he delivered was ABSOLUTELY beautiful! He provided us with a ton of resources and choices so that our ceremony could feel as personal as we wanted it to be and that is exactly what it was! Our guests have not stopped talking about how heartwarming our ceremony was! From the way Jim put together our love story to allowing us time to recite our own vows, it was perfect! We can't thank you enough for making the most important moment of our lives simply perfect! We highly recommend Jim and Journeys of the Heart to anyone in search of a beautiful ceremony! Thank you Jim!!