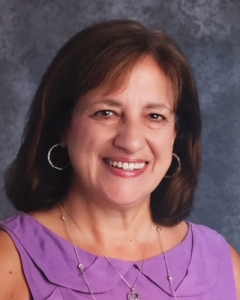 Diane believes that we each have a story and that marriage blends these stories to make a deeper, unique one. A personal, heartfelt ceremony, where the couple is celebrated and honored at the threshold of their married life, spirited on by their loving, chosen community, is Page One of their new story together.
A true romantic at heart, this collaboration is what inspires Diane in her work as a wedding officiant and storyteller. Diane believes ceremony reveals who we are and what is important to us. For couples preparing to marry, it's the chance to share themselves and their own wonderful story not only with each other but with all those around them.
As a member of the same book club for over 20 years, Diane appreciates how we can always find some part of ourselves in stories. Reading and writing for pleasure nourish her love of expression. She also believes that music connects us in a powerful way whether we are listening via headphones or dancing in the crowds at a concert. The connection between performer and listener in live performance is irresistible to Diane – some of her favorite Philadelphia area places to see a show include the Fillmore, Union Transfer, The Tower, The World Café, and NYC's Beacon Theater as well as annual attendance at the XPoNential Music Festival and Newport Folk Festival.
Diane's Italian heritage has given her roots in the deep love and spirituality of family traditions. She honors treasured cultural customs with a modern sensibility and loves hosting boisterous intergenerational gatherings where love is celebrated, good food is shared, and everyone belongs.
Diane's quieter pursuits include cooking, baking, sewing, and writing in her blog but with background music playing, of course! Her proudest project is a crazy quilt created from scraps of costumes from her older daughter's high school drama guild performances. Diane has also sewn countless ballet ribbons to point shoes for her younger daughter who danced her own way through high school and college.
Diane recently retired from working at a local elementary school giving her more time to spend on creating personalized wedding ceremonies, traveling, enjoying time in Ocean City, NJ and pursuing her many hobbies.
With grace, humor, joy, and reverence, Diane loves to use her passion for connection and her gift with words to create meaningful ceremony. And she is always honored and delighted to share in these significant life events – helping to tell the stories and make the moments that will be remembered for a lifetime.
Diane from Journeys of the Heart was our officiant and she was absolutely incredible!
We received so many compliments from guests saying how beautiful the ceremony was, and Diane played a huge role in that. She made the process of creating our ceremony so easy; she was extremely responsive, answered all of our questions, and provided great guidance to help us create a personalized ceremony. Do NOT undervalue the impact an officiant can bring to your wedding day. We couldn't be more grateful, and we can't recommend Diane and the Journeys of the Heart team enough!
My partner Kathleen and I were married by Diane Weltman of Journeys of the Heart on May 7th 2023.
Simply put – Diane was incredible from start to finish. She is personable, thoughtful, communicative, and completely invested in telling our love story. She is incredibly professional and did an amazing job of capturing all aspects of our relationship over the years. She did an excellent job of providing ideas for making our ceremony unique and was invested in getting to know us as a couple as showcased by the thorough questionnaire that eventually helped us not only write our vows but also love letters to one another on the day of our wedding. We could not recommend Diane and the Journeys of the Heart Team more for any officiant needs – we cannot thank her enough for making our day feel so memorable and special!
Hi Diane,
We just can't thank you enough for being who you are. You are truly gifted and we're so thankful that you officiated our wedding. It's a dream of a day I constantly go back to. You did so much to help us create the most beautiful ceremony and we are so thankful! Victoria and I felt so at ease with you. All the work that went into the ceremony was a joy working with you.
Thank you again! All our love,
Hi Diane!
We wanted to thank you so much for everything! Everyone kept asking how we knew you and how they thought you were a long time family friend with how personal you made our ceremony. It was absolutely perfect! You made our day so incredibly special for not only us but also our guests… I'm not kidding everyone kept saying how awesome you were. I feel like we cannot thank you enough for one, working with us in such a short amount of time and secondly, for helping make our day everything we could have hoped it could be and more! We have a few weddings coming up and I know no one will measure up.
We honestly cannot thank you enough!
Journeys of the Heart is an incredible company to find a wedding officiant!
My husband and I completed a questionnaire that matched us up with a few officiants and we ultimately went with Diane Weltman. She could not have been more perfect as our officiant. Our initial Zoom consultation with her was one that we'll remember. Besides going through the logistics and what is involved in the planning process, we really got to know Diane on a personal level and validated even further that she was a perfect match for us. The pricing was very transparent, and Diane kept a very organized timeline that did not overwhelm the wedding planning process whatsoever. Every email she sent had such kind words and her email that she sent to us the week of the wedding gave such kind and loving advice that it really put me at ease and helped me relax in getting last minute wedding details settled. Writing our ceremony draft was very easy and Diane was very flexible in making sure our ceremony was absolutely perfect. She made my husband and I the driving force in writing our ceremony and she was merely a guide. The ceremony itself was not a traditional ceremony. My husband and I stood at the altar as Diane talked in front of us to the guests as she went through our love story. She kept our guests engaged and even made some shed a few happy tears. She eventually went to the traditional spot when we performed our ritual and exchanged rings.
Alot of guests came up to us saying how Diane was an absolute delight and how they really enjoyed the ceremony and how non-traditional it was. My husband and I couldn't agree more.
We will always remember Diane and what she did for us. Thank you so much!
We booked Diane Mina-Weltman from Journeys of the Heart as our wedding officiant. We chose Diane after meeting with a few officiants because she was so warm and we liked her ideas for different options for the ceremony. Once we booked her, the process was very smooth. She always made it easy for us to know what needed to be done and when, while always being flexible. Through her process Diane is able to get to know you and she does a wonderful job bringing everything together to create a ceremony that reflects you two as a couple. She was a source of calm throughout wedding planning, I always enjoyed the tone of her emails and her warm, calming nature. She made herself available to discuss questions anytime we needed it. I had a lot of anxiety about being the center of attention and the ceremony was a big source of nerves. Diane made it clear that she was there to help us feel comfortable and she provided different options for the ceremony, which we utilized and it really helped ease my concerns. On the wedding day itself she was great: on time, friendly, excited, helpful, and ready. She helped us through everything and I was able to put my full trust in her while I was full of nervous energy. I can say we really enjoyed our ceremony. It was so special and that is thanks to Diane. We received so many compliments on our ceremony from our guests – they all loved how personal it was to our story, asked if they could see a copy afterward to hear it again, and many people thought she must have known us a long time. If you're considering booking Journeys of the Heart, I would highly recommend it. And if you can meet Diane you will see for yourself what a wonderful person she is!
Diane Mina Weltman is the best of the best!
From our first meeting to our ceremony Diane was a pure joy. She is so sweet and thoughtful and really took the time to get to know us to curate a ceremony that best fit our personalities. We received so many compliments from our guests about Diane! Everyone loved that she moved throughout the ceremony space and didn't stand in one spot. The ceremony felt light and fun, as it should! Our wedding day also fell on Diane and her husband of over 30 years anniversary so I feel like she brought us some good luck! Thank you again Diane!
It was so much fun to work with Diane Mina Weltman while we planned for our special day! She was so thoughtful, kind, and an absolute joy to get to know. Our ceremony was just so beautiful because of all the hard work she put into it. She was very quick on any emails and was open to all of our ideas with what we wanted. She made this day truly special and I plan on recommending her to everyone I know who is getting married!
Diane Mina Weltman is absolutely AMAZING! From our first zoom call with her we knew she was going to carry out our ceremony exactly how we envisioned. She was there with us every step of the way, answered any questions we had and made our ceremony absolutely perfect!
We had the pleasure of working with Diane Weltman from Journey of the Hearts. Diane was seriously so enjoyable to work with. She curated such an amazing ceremony, from the ring warming to the love story. So many people said it sounded like it was just like us when they heard it! She even handled the microphone feedback we got with grace but it all turned out amazing in the end. We had a wonderful ceremony and I cannot wait to reread it for future anniversaries
Diane was THE BEST!
She was so fun and easy to work with through the whole process. She took the time to get to know us well and put together a ceremony that was very personal and meaningful. Honestly, our ceremony was probably my favorite part of the day and I attribute that largely to Diane. It can seem like a very daunting process to put together a wedding ceremony, but Diane made it feel super manageable and FUN! She helped set some flexible deadlines to keep us on track, which I greatly appreciate as it allowed us to be very relaxed the last few weeks before the wedding. I would choose Diane time and time again!!!
We could not have been happier with Diane from Journeys of the Heart! What a great experience from our first online meeting to all the interactions up to the wedding and the big day itself! We had an 85 person wedding at Terrain in Glen Mills, and first of all, Diane was a great calming and happy presence before the ceremony kicked off, and gave a thoughtful, very refined but very natural sounding ceremony for us. We closely worked together to get things just as we liked in the weeks leading up to the wedding, and Diane helped us to stay on schedule to avoid any last minute rushing. Plus we heard afterwards, everyone she ran into at the wedding had great interactions as well. Hire Diane! (Also, everyone we interacted with at Journeys of the Heart was really great – their promo video helps show how special they are).
Diane Weltman was the officiant for my daughter's wedding last June.
Diane came to know the couple, their stories, how they found each other, and what they look forward to in marriage. She provided the structure, then joined with the couple to write the script of the ceremony. The wedding was very meaningful because it was personal and reached every person who attended (100).
Diane is delightful: funny, insightful, sensitive, and knows how to manage a crowd. Everyone agreed that we lucked out with Diane!
As with many weddings in the last two years, ours was very unconventional. Having Diane help us through the process made every step stress-free and enjoyable! We loved how she took the time to get to know our love story and intertwined it into her readings on our special day. Since our wedding day, we have received continuous compliments from our guests about Diane's work. Her love for what she does was palpable and evident throughout our ceremony. We highly recommend Diane to make your special day absolutely perfect.
Diane,
…Thank you for being with us every step of the way through this beautiful process. We loved creating this special ceremony with you and wholeheartedly appreciated your kindness, thoughtfulness, and artistry with words. It was a joy to have you as our officiant!
Many couples receive compliments about a fun reception, a lively band, or a great venue; but how many people get TONS of compliments about their officiant?!?  Diane was masterful as our officiant and was certainly worthy of all the kind feedback we received.
With our simple guidelines of 'not too short, not too long, cover all the basics and make it about us,' Diane created our ideal ceremony.  It was a perfect blend  of faith, sentiment, humor, and thought-provoking advice.  Diane has a great speaking voice and really knows how to command a room.  She kept our guests' attention with a great mixture of story telling, tear jerking moments, and well timed humor.
Diane Mina Weltman was our officiant and she was a joy to work with. She made us feel comfortable throughout the entire process and made our mid-week wedding with our immediate family extra special. She also provided us with reminders leading up to our wedding and sent all of the useful follow up information we needed about our marriage license afterward. Thank you Diane!
Diana Weltman was amazing!
Our wedding was in October 2021, and Diane Weltman from Journeys of the Heart was our officiant. We didn't know what to expect with officiant services, and originally thought we wanted family to do this job. We are so glad we hired a professional. Diane was warm, kind, and had a ton of ideas for our ceremony. She was patient through the process of buiding our ceremony, which can be arduous with the amount of detail that goes in. She wrote our Love Story, which was creative and fun. Diane responded to emails within seriously 12 hours, every time! On wedding day, Diane did an amazing job with delivery and made it so we didn't have to worry about a thing. We got countless compliments on both our ceremony in general, as well as Diane specifically. Everything was perfect!
Diane was the Perfect Officiant!
We could not have enough great things to say about Diane Weltman. We originally had our wedding planned for August 2020 which unfortunately had to be pushed due to COVID. We decided to do a small, intimate backyard wedding which Diane unselfishly agreed to officiant. Diane was such a huge part in our planning process when we had to adjust on the fly. We could not have done it without her! We were fortunate enough to have our big ceremony and reception this summer and with the help of some incredible suggestions by Diane, incorporated both the traditional ceremony aspect as well as recognizing the small intimate ceremony from last year. Diane was the perfect officiant from small to finish and I couldn't have enough amazing things to say about her. HIGHLY recommend using her for all couples out there. Diane, we thank you for everything from the bottom of our hearts!
Diane,
Thank you again for making our wedding ceremony so special. Many people said it was the most personal and meaningful ceremony they have ever been to and we agree!!
Diane,
We have to say thank you to you again for helping make our dream wedding a reality. We have received so many compliments on your extraordinarily loving, funny, and compassionate ceremony. We are so happy we found you. You truly made this special day tie together flawlessly (literally with the Celtic handfasting!) Thank you so much for everything!
Sincerely,
Dear Diane,
We feel so blessed to have found you and are so grateful for the warmth, love, and compassion you brought to our ceremony. Thank you for the support in helping us retell our story and share our vows with the people we love most. Wishing you all the best in 2021.
Much love,
We want to genuinely thank you for everything over this past year. All of your wisdom, words of encouragement, and grace have been nothing short of amazing. We are blessed to have met you!
Every single person, live stream and physically there had nothing but compliments towards you and what a beautiful ceremony you held. It was the first thing they mentioned.
Love,
Hi Diane!!
We cannot thank you enough for your part in our day yesterday. We had an amazing time and the ceremony was absolutely perfect! It was short, sweet and completely reflected us as a couple and we are so grateful to have had you there with us. Thank you for making us so comfortable from start to finish and for making this dream a reality!
Thank you for being such an amazing and central part of our day. The ceremony you came up with felt close to home and so comfortable and easy.  (We got rave reviews from family and friends as well.)
Wishing you and your family healthy and safe times ahead.
Much much love,
Diane,
Thank you so much for officiating our big day!  We really enjoyed doing our 'homework' and it made for a very special bonding experience to share our answers (after we passed them off to you, of course!).  You made the event so special and personal to us and our story.  This was not the wedding that either of us had ever pictured, but it was simply perfect.  Thank you again for all your work.  Sending lots of love.
Dear Diane,
Thank you so much for making our special day perfect! We will never forget how warm and loving our ceremony was because of you.  Having you stand there with us was so comforting and we can't thank you enough for everything.  You will always be in our hearts!
Love,
Hi Diane!
THANK YOU for such an awesome ceremony.  Our guests were raving about the ceremony all night and kept saying how much they loved your energy.
With a lot of love and our deepest gratitude,
Thank you Diane for making our wedding ceremony so beautiful.  You put together the perfect balance of love and humor which we think should always go hand in hand!  We will always remember your advice and kind words about us.  You really 'get' us!
Love,
Diane,
Thank you so much for officiating our wedding. It was absolutely perfect and we got compliments all night about how beautiful and well done the ceremony was! I don't have the words to tell you how thankful we are for how much work you put into making our ceremony absolutely perfect, but we are so in awe of how amazing everything was on our wedding day.
Hello Diane!!!
We are so grateful for you as our officiant!! Our wedding was the most perfect wedding we could have ever imagined (and trust me, this was not the wedding we had planned haha!). Your ceremony was so personalized and felt so right for our circumstances.
Again, we cannot express how thankful we are for you, you gave us a perfect wedding!!!
Beautifully written and delivered ceremony!
We worked with Diane Mina Weltman for our wedding, and we would definitely recommend her! She was so warm and friendly. She made the process so easy! And the ceremony she wrote was beautiful and had a lot of comic relief (which we requested and are fans of)! Everyone in our families told us throughout the day how beautiful and heartfelt our ceremony was. I would definitely recommend Diane to friends and family looking for an officiant!