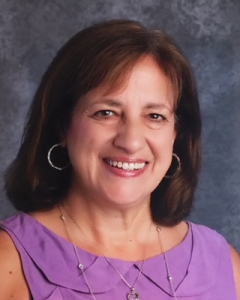 Diane believes that we each have a story and that marriage blends these stories to make a deeper, unique one.  A personal, heartfelt ceremony, where the couple is celebrated and honored at the threshold of their married life, spirited on by their loving, chosen community, is Page One of their new story together.
A true romantic at heart, this collaboration is what inspires Diane in her work as a wedding officiant and story teller. Diane believes ceremony reveals who we are and what is important to us. For couples preparing to marry, it's the chance to share themselves and their own wonderful story not only with each other but with all those around them.
As a member of the same book club for 20 years, Diane appreciates how we can always find some part of ourselves in stories.  Reading and writing for pleasure nourishes her love of expression. She also believes that music connects us in a powerful way whether we are listening via headphones or dancing in the crowds at a concert.  The connection between performer and listener in live performance is irresistible to Diane – some of her favorite places to see a show include the Fillmore, Union Transfer, The Tower, TLA, The World Café, and NYC's Beacon Theater as well as the XPoNential and Newport Folk Festivals.
Diane's Italian heritage has given her roots in the deep love and spirituality of family traditions. She honors treasured cultural customs with a modern sensibility and loves hosting boisterous intergenerational gatherings where love is celebrated, good food is shared, and everyone belongs.
Diane's quieter pursuits include cooking, baking and sewing, but with background music playing, of course! Her proudest project is a crazy quilt created from scraps of costumes from her older daughter's high school drama guild performances. Diane has also sewn countless ballet ribbons to point shoes for her younger daughter as she danced her own way through high school and college.
Working every day as an instructional aide in one of the most cheerful environments on the planet – an elementary school – Diane has discovered that nothing makes a day sparkle like the wide-eyed perspective of a six-year-old.  She loves to laugh and delights in the humor and observations of her young charges.
A walking enthusiast, Diane has given running a try in the last few years completing the Broad Street Run twice (so far.) She is a proud annual participant in the 15K Philly Hot Chocolate Run because, well, who can resist running for chocolate?
With grace, humor, joy, and reverence, Diane loves to use her passion for connection and her gift with words to create meaningful ceremony. And she is always honored and delighted to share in these significant life events – helping to tell the stories and make the moments that will be remembered for a lifetime.
Thank you Diane for making our wedding ceremony so beautiful.  You put together the perfect balance of love and humor which we think should always go hand in hand!  We will always remember your advice and kind words about us.  You really 'get' us!
Love,
Molly Jane & Ryan
Many couples receive compliments about a fun reception, a lively band, or a great venue; but how many people get TONS of compliments about their officiant?!?  Diane was masterful as our officiant and was certainly worthy of all the kind feedback we received.
With our simple guidelines of 'not too short, not too long, cover all the basics and make it about us,' Diane created our ideal ceremony.  It was a perfect blend  of faith, sentiment, humor, and thought-provoking advice.  Diane has a great speaking voice and really knows how to command a room.  She kept our guests' attention with a great mixture of story telling, tear jerking moments, and well timed humor.