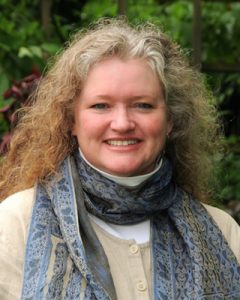 Whether teaching Shakespeare to Zulu-speaking teenagers in Africa, baking with her girls, making iMovies or creating the perfect wedding, blessing ceremony or memorial service, Linda approaches life with freshness, passion and respect.
 She has lived and worked in South Africa, loves "the road less traveled", and has spent time in Mozambique, Honduras, Botswana, Norway and Kenya. An ordained minister, her work has included pastoring progressive churches, serving as a chaplain in hospice and pediatric hospitals, teaching at a university and working in social change and advocacy.
Linda loves to listen to stories and create personal weddings, blessings and rituals which express people's deepest dreams, hopes and love. Her Midwestern calm and reassuring presence fosters the intimate magic for ceremonies of all kinds.
We used Linda Noonan for our wedding on 8/16/14 and she was absolutely fantastic. Such a sweet, receptive, wonderful lady! She was so understanding with us and didn't add any stress or difficulty throughout the whole process. She gave us a questionnaire to fill out and after a 15 minute phone call was able to write us vows that seemed like she had known us for years. Slightly expensive, but if you want the best…you gotta pay for the best!
Linda was amazing! She helped us piece our truly unique ceremony together and added a blessing for our soon to be family including the gender reveal. It was sooo special! Everyone commented on how perfectly the ceremony captured who Nate and I are and the best part was I got to personalize it without having to write it all out myself! Thanks soooo much Linda!
Hi Linda,
We knew that our wedding day was always going to be one of the most memorable times of our lives.  Some of our dearest friends and family members planned to come celebrate our day with us.  Linda, you helped us make our wedding day one of the best days of our lives in addition to most memorable.  From the time we had met you, it was clear that we were all on the same page about the type of personalized ceremony that we had in mind.  The ceremony that you wrote for us was truly heart warming and perfectly in tune with our dreams.  Honestly, we had heard a ton of compliments about the service that you wrote for us.   We, and our guests, recognized and appreciated your effort to create such a unique and personalized ceremony.  We hadn't honestly known/remembered that Padme quote, so it really shone a light on the thought and effort that you gave us.
Thank you so much for your involvement and participation in our perfect day!