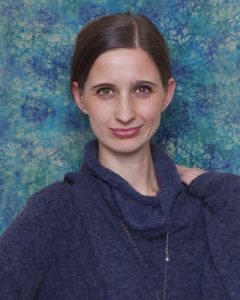 Tara has felt a lifelong calling to create ritual and ceremony. She believes that ceremonies should reflect the unique nature of our experiences, communities and hopes. Creating ceremony is a way to pause in the hectic pace of modern life, and savor the moments that infuse meaning and connection into our lives. A couple falls in love, and makes their commitment sacred with ritual. A baby is born and is welcomed into family and community. A child transitions into a teenager, and ritual honors their unique spirit and the path ahead.  A loved one dies, and ritual provides the space for shared grief and reflection.  Tara's approach in all these occasions is open, flexible, tender and inclusive.
As a child, Tara was passionate and curious about religious traditions. A question-asker and seeker of wisdom by nature, Tara has explored many traditions, such as nature-based spirituality, women's sacred traditions, Jewish mysticism and shamanic practice.  Thus, she discovered that spirituality and wisdom exist in many forms.  Tara believes that spirituality is a journey rather than a destination and so she deeply respects the beliefs of others.
A teacher by training, Tara received her degree in secondary education from Temple University. She followed a unique teaching path that included rites of passage groups for young women, creative workshops and workforce development programs for LGBTQ youth, as well as teaching classes for teens at Jewish and Quaker education centers.  Tara currently serves as the local leadership for In Sacred Balance, a national organization dedicated to spiritual education and empowerment. Tara finds her career very fulfilling, and realizes she is fortunate to be able to say she loves her job.
Originally hailing from Ann Arbor, Michigan, Tara moved to Philadelphia in 2003…in the middle of a snow storm! She will never forget how friendly everyone was that week, out in the streets of her West Philadelphia neighborhood with shovels and smiles. She loves her adopted city with all its unique neighborhoods, wonderful people and quirky character.
In 2013, Tara became a mother to a wonderful, charming, adorable daughter. They love cooking, playing outside, and spending time with their wonderful friends and family
We could not have wished for a kinder, better organized, or more thoughtful officiant than Tara. She really took in who we were – as individuals and as a couple – during our consultation, and created a ceremony that was somehow both profound in its universality and heartwarmingly personal in the way it felt tailor-made to the specifics of our story. On the day of the wedding, her years of experience and natural grace combined to make what could be a very stressful time into a surprisingly calm one: we felt absolutely confident in her ability to lead us smoothly and professionally through a beautiful and heartfelt ceremony. Thank you, Tara for being an amazing guide on one of the most important days of our lives.
Our officiant, Tara, was perfect for us! Initially when planning our wedding, I wanted my grandfather who married my parents to marry me and my husband. Unfortunately his health was not agreeable to my plans. When we were looking for officiants, we heard good things about Journey of the Heart from many people including our catering company and one of our photographers who had used JOH for her ceremony. We met with Tara in person to discuss and we had good feelings towards her immediately. It turns out we were right and she was great! We enjoyed working with her and her guidance while we created our ceremony. She provided some direction for our vows and we felt our ceremony flowed perfectly. We felt like she genuinely cared about getting our story and creating a special day that we would remember. We felt very comfortable with her which helps from beginning to end with wedding planning. We highly recommend Journey of the Heart and Tara!
Tara did our wedding ceremony and we were so happy with our Journeys experience! After we met with her for a consultation we knew she would be a great fit. She is a wonderful listener, warm, and thoughtful. Our first meeting went well, and we didn't have to make many edits at all from then to the time we settled on a final ceremony. She had a sense of the tone we wanted, and it really came through. We used some of our own ideas (wanting a ring warming for example), but she also offered some suggestions which really helped us focus our ideas and made the ceremony so unique and personal. The love story paid special attention to the details of what brought us together, and was so thoughtfully written. When the big day came she was the picture of calm, which was so helpful because my husband and I were incredibly nervous! She exuded a warmness through the entire ceremony that was so inviting and kind. She went above and beyond and even snapped a few photos for us 🙂 After we had many friends and family tell us how unique and beautiful the ceremony was, and that is was 'so us'. Tara is a fantastic public speaker and a creative and thoughtful wedding officiant. We would definitely have her do our ceremony again!