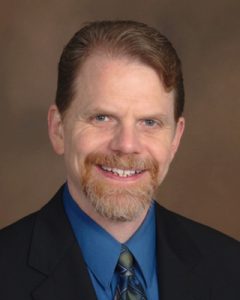 Joe Malachi Silberstein has served Journeys of the Heart in various capacities since 2000, for several years as a regular officiant until his professional teaching career left little time for ceremonies. However, even during those years Joe was our stand-by or "go to" person during the height of the wedding season or in the event of an officiant emergency, always with the hope of returning when the time was right. That opportunity presented itself in 2015 and Joe returned as a part of our regular officiant staff.
Joe enjoys many aspects of ministry and sincerely respects all faith traditions. Raised Christian, Joe also deeply honors his German Jewish ancestral roots, yet takes pride in having followed his own independent spiritual path. This has found him open to exploring various Christian denominations, including Catholic, Lutheran, Presbyterian, Rastafari, UU and Unity. He finds deep peace in practices of meditation and simply being present to nature.
Joe lives in the East Falls neighborhood of Philadelphia where runs his label, RMF Records. After 23 years as a teacher, he is now working full-time in the music business. Over the years Joe has produced many musical performances for students, managed bands and solo artists, and booked dozens of shows at several venues in the city.  He is a life-long student of music of all popular genres including rock, heavy metal, reggae, hip hop, R'n'B and American folk music. He estimates that he has attended hundreds of concerts beginning in childhood and always has tickets to a show coming up in the future. He finds live music performances to be life-giving and spiritual experiences.
When Joe serves as an officiant, he very much enjoys being in "the zone" of the event. He has a knack for creating tender moments with words and setting which helps to make the magic for a wonderful ceremony. Through his years of working with high school students in an urban setting as well as managing musicians, Joe has developed a creative and easy going style. He is particularly adept at putting a lively and diverse group of people quickly at ease and enjoys the challenge of drawing the group into the moment through spontaneity, flexibility and using his refined sense of humor to help create a relaxed and joyful atmosphere.
Joe is very happy to be with Journeys of the Heart. His reverence for love, joy, and celebration is the perfect match to serve loving couples in making their wedding ceremonies personal, unique and truly extraordinary.
Joe officiated our wedding ceremony this past October and he was excellent! We are still receiving compliments on how wonderful the ceremony was. Joe helped us customize our ceremony and it was perfect. Thank you, Joe!
I highly recommend Journeys of the Heart for anyone getting married. My fiancé and I were looking to get married and have the ceremony and the reception at the same place. So my sister told me about an organization called Journeys of the Heart. We met with Joe and he asked questions about us and what we wanted our ceremony to consist of. We knew we didn't want a traditional ceremony but still wanted to incorporate religion. Fortunately, Joe understood what we needed and was able include my daughters into the ceremony as well. Joe was compassionate and made our ceremony so special for us. I would recommend Joe for any type of wedding ceremony.   #loveJourneysoftheHeart
We loved our wedding ceremony officiated by Joe Silberstein. Our ceremony was large and complex with all of our grandparents, sisters, brothers, nieces and nephews walking down the aisle, our own tree planting ceremony (that he helped us write), our 13 year old cellist, a Jewish ketubah and multiple readings by our guests.  Add that it was an interfaith wedding with conservatively religious families on both sides.
Joe was extremely accommodating and creative and able to turn the complexity into a wonderfully spiritual and creative ceremony. He customized the ceremony to fit us perfectly.  He met with us in person and by phone a few times before the wedding.  He was great at collaborating with us over email.  He interviewed us separately about our relationship, values and dreams and then presented a very personal (and funny at times) story for our guests.
His Blessing of the Hands and Blessing of the Rings and final Pronouncement of Marriage were very special.  Joe made sure we took moments away from the chaos to reflect on the deeper meaning of the day.
He did an excellent job setting the expectations of the guests up front as far as their involvement and what the ceremony would entail since there were both Jewish and Catholic parts of the wedding that were unfamiliar to  people of the other faith.
A few years later, our guests still comment about how memorable, spiritual and unique our wedding was.  I highly recommend Joe for your ceremony.