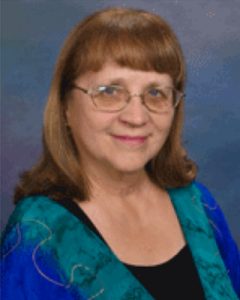 Irene has been with Journeys of the Heart since 1997 and has a great love for working with people from all traditions, cultures, backgrounds and beliefs. Having recently retired from the Environmental Chemical Industry she is thrilled to be pursuing more of the things she values most and is delighted to be creating ceremonies as an essential part of this calling.
Irene loves Renaissance and Celtic weddings, as well as Native American ceremony, and takes great joy in rituals that honor ages past. She believes that all of us are connected and are one with each other and all of creation. She considers the sight, sound, and scent of the ocean to be very healing, romantic and spiritual and, as such, will accept a beach ceremony at every opportunity.
Irene believes that all of life's essential transitions deserve to be recognized, and whether creating a wedding, baby blessing, house blessing, funeral or memorial service, she is very skilled at designing ceremonies that bring people closer together. She considers it a great honor to be with couples and families during these significant moments in their lives.
Irene maintains her own inner peace and serenity through the practice of yoga, meditation and the Native American path. She is a Usui/Karuna Reiki Master, Crystal Practitioner and Teacher. Irene loves music and movement and was once a professional ballet dancer with the Philadelphia Grand Opera and the Thomas Cannon Ballet. However, she has long since hung up her slippers to pursue many of her other interesting passions and joys, including reading, family and spending time with her sweet grandson.
Irene has a great sense of humor and is quick to share her gentle laugh. At any time of the year, you may find her walking in nature or sitting by the water – be it the ocean or any of the area's beautiful lakes and streams. Irene brings her grounded sense of calm, wisdom and peaceful joy to her work with Journeys.
Diane set us up with Irene for our baby's Blessing Ceremony/Christening, and she was wonderful!  We were able to customize our ceremony to incorporate our personal beliefs, our family members (including those of different religions), and readings that reflected our hopes & values.  Irene was easy to reach for any/all questions or changes, and was super nice and patient with our entire family!  It felt like having another family member there with us as our officiant.
Journeys of the Heart as a company is amazing. They are quick to respond, and have a number of officiants to choose from. We read through the list and found Irene to be the best fit for us. After meeting her in person, we knew we chose the best choice for us. She is truly wonderful. From the moment we met, we got this peaceful vibe from her, and as two very emotional people, that was definitely a must have. She worked with us to create a personalized ceremony for the big day. She offered suggestions, fixed up some wording to sound more formal, and lent us a helpful hand whenever it was needed. On the day of the wedding she was prompt and quickly helped the guys get in order (we didn't do a first look). She delivered our ceremony so beautifully that there wasn't a dry eye in the whole place. She was patient (with our cries of happiness) and was overall the only person I could ever imagine guiding us through our handfasting and marriage. Every single person commented on how unique, loving and wonderful our ceremony was – a large part of the credit to that belongs with Irene. I highly recommend Journeys of the Heart as a company, but especially Irene Fulton.