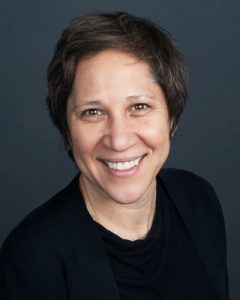 When Amy moved to Philadelphia in 2013, she describes feeling immediately at home. She loved the imperial sycamore trees towering over the cobblestone streets and eighteenth century churchyards. She delighted in taking "history walks" leaving her front door to discover a spot around the corner where socialites famously entertained; the "garden" where a mosaic maker changed a neighborhood; and where weddings still happen in the cobblestone marketplace that served the colony's tall ships and now local farmers selling their home grown fare.
Amy makes a study of the vibrant window boxes where neighbors create beauty for everyone to enjoy. And her special joy is coming upon café after café (word on the street is Amy is a coffee aficionado able to tell you the blends used in the dozen+ establishments in her neighborhood). Late afternoons you can often find her among entrepreneurs, school tutors, and first dates sipping and writing. Amy's warm spot for coffee may also be because her husband proposed to her years ago in their own favorite café in Massachusetts.
So for these and other more practical reasons, Amy is very happy she's now made her home in Center City. And she is delighted to be officiating at weddings and other ceremonies that honor life's important moments. She brings just enough formality and ritual to imbue them with a sense of the sacred, and just enough lightness and flexibility to make these events seamless expressions of our actual lives, with our contemporary thoughts and dreams, sensitivities and values.
Amy describes having always loved the origins of ritual and has spent many hours contemplating what brings meaning and how to create deeper connections in our busy lives. That curiosity has taken her from the immigrant neighborhoods of Pittsburgh where she grew up on a journey that is still unfolding. Geographical and philosophical stops along the way, in no particular order, have included a thirty-year meditation practice, four years in the Himalayas, six years of Judaic studies and leading Reconstructionist English and Hebrew services, clinical pastoral chaplaincy training, five years as a senior editor of an award-winning spiritual magazine, and ordination as the first interfaith minister of Evolutionary Spirituality.
Right now, among other projects, Amy teaches Mindfulness & Cultural Development to high school students and local business professionals. Amy is also the author of two books Love, Marriage & Evolution, with an innovative workbook to help people deepen their relationships, and Great Awakenings, about the life and work of twelve mystics. Rumor has it she's working on a third book too.
Amy feels deep gratitude for having had the good fortune to share her interests and passions with her husband and with so many wonderful people from all walks of life, traditions and spiritual paths. These connections and more foster Amy's enthusiasm for working to bring just a little more light, joy and love into the world.
Amy was wonderful.  She was kind and thoughtful with her words.  She really did her homework with the rest of our vows.  We had a small elopement in Washington Square Park with just our family.  She brought up the history of the park and made it very relevant to our ceremony.  She was very responsive to our questions and was very helpful through this entire process.  We could not be more grateful.  Amy was also beyond professional.  It didn't just rain on our wedding day it was a tracheal down pour.  We just by chance brought a pop up tent.  Amy walked to our ceremony spot from her home and stood under this little tent with us.  She spoke loud and was a great sport about the noise of the rain and the circumstance.  It was the best memory I have.  She was so sincere with every word she spoke.  I am not sure how she felt about the situation but if she was annoyed or upset, we never knew it.  I highly recommend Amy and can't thank her enough.
Tracy and I are so grateful we had Amy to help us plan our wedding ceremony. We wanted to make it very personal, reflecting our beliefs, our personal histories and honoring the people with whom we shared that special day, whether they were present or lived on in our hearts. Amy listened to us, felt deeply with us and shone brilliant insight on ways to fulfill our intentions, beyond what we could have imagined. She is calm and steady while being completely invested with the emotion and significance of the event. Amy drew upon her knowledge of poetry and prose to suggest some beautiful words, and found just the right subtle changes to our own choices to enhance the harmony of the entire composition of the event. Yes, it became like music. Amy was certainly the right person for us, we were in the kindest and most gracious hands having her to guide us through that wonderful day. Tracy and I remain in joy, still finding more than we ever hoped, together. Thank you so much, Amy!
Oh Amy, I can't express how much we love what you did for us on Saturday night. You made that huge room with the soaring ceilings feel intimate and warm. Your delivery brought every single person in and I'm not sure there was a dry eye in the room. Two of my cousins (male cousins!) told me it was the most beautiful ceremony they've ever been to because it felt so personal. You really got the essence of us. You set the perfect mood for the perfect evening. Thank you again for everything!
Hi Amy,
It's terrible how long it has taken us to send you some photos… but I will tell you, we've had the best year of our lives! We still can't thank you enough for how special you helped to make our wedding day. We are both happier than we've ever been and ever thought we could be.
Dear Amy-
The ceremony was all we had hoped- but even better. We knew the words but did not imagine how beautiful it would be with your lovely voice and flowing pace. You're part of our lives, now. Thank you!
Amy Edelstein helped make our wedding day so special. From our first meeting, we felt that she truly wanted to know our story and make our ceremony unique and true to our personalities. She did just that! Every part of our ceremony was so special and tailored to our unique needs and desires. Journeys of the Heart and Amy were incredibly professional, responsive, and warm. We feel so grateful that we found Amy and that she was a part of our special day!
Amy Edelstein did an amazing job with our ceremony. We met her for a lovely dinner and she really listened to us and asked great questions to get a good sense of our relationship. She had lots of great ideas for a inter-faith ceremony, and helped us expand on ways to include both Jewish and Scottish traditions. The ceremony she put together was absolutely beautiful and really felt like us. On the day she did a wonderful job and many guests remarked (and continue to say) how great the ceremony and officiant were. Thank you again, Amy! You did everything we hoped for and more!