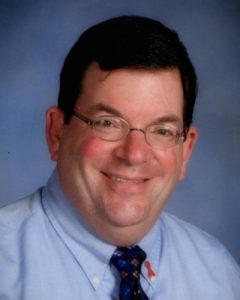 Journeys of the Heart was fortunate to bring Al aboard in 2010 as he has vast experience in both public speaking and ritual. He loves being an officiant and immediately upon coming on board, the first couple to request Al for their wedding was a former student who, upon finding him on our web site, could hardly believe his good fortune in discovering that one of his favorite teachers could serve as his wedding officiant.
Al finds it an honor to work with couples to create ceremonies that embody their own unique sense of wonder and meaning. He finds deep satisfaction in creating ceremonies that are intimate and romantic for the couple, while at the same time accessible to all involved. Al also believes that every topic and every ceremony should be spiced with just the right amount of humor.
Al is respectful of the entire range of belief systems, from the traditionally religious, to the spiritual, to the purely secular. His own spirituality is multi-faceted. Having been raised in the Roman Catholic Church, Al current worships with the Religious Society of Friends (the Quakers), and his spiritual practice is also enriched by mindfulness meditation. His core belief is that there is that of God in everyone, so people do not need any defined belief system for Al to see their beauty and intrinsic value.
When not officiating ceremonies, Al is a high school teacher. With over 20 years' experience, he is ever renewed by the challenges young people present and he never tires of their exuberance for life. His students' sense of wonder helps him to continually see the world through their eyes. Al holds degrees in theology and education, and in the 1990s served for four years as the volunteer coordinator and trainer for Philadelphia's largest AIDS service organization.
Al is also a nationally known sexuality educator who was the subject of a 2011 New York Times Magazine cover story ("Teaching Good Sex"). He has published articles and lesson plans; given keynote addresses at conferences, and delivered three TED Talks all about helping young people develop healthy sexuality. Al is the author of For Goodness Sex: Changing the Way We Talk to Teens about Sexuality, Values, and Health, published by Harper Collins.
Al is very proud to say that he is not just a Journeys of the Heart officiant, he is also a client. He and his husband were married by Marguerite Sexton, the founder of Journeys of the Heart. Al and Michael enjoy theatre, dining out, reading, and relaxing at home – a stately and handsome old Victorian in the Germantown section of Philadelphia.
Dear Al,
Thank you so much for being a part of our wedding day. The ceremony was beautiful – we will remember it always. You were a pleasure to work with and we appreciate that you helped us to create a ceremony that was perfect for us.
Al was all that we could ask for and more in an officiant. He was professional and very responsive to all our questions. Even though we didn't write our own vows our ceremony was very much our own. We even got to incorporate our love story which was special. On our wedding day he made us both feel at ease during our ceremony. My husband and I would highly recommend Al and Journeys of the heart to anyone!
Nick and I just wanted to say thank you so much for yesterday. The ceremony was perfect and the best part of the day. It was actually the least stressful part of the whole wedding and you were great. I can't say thank you enough!